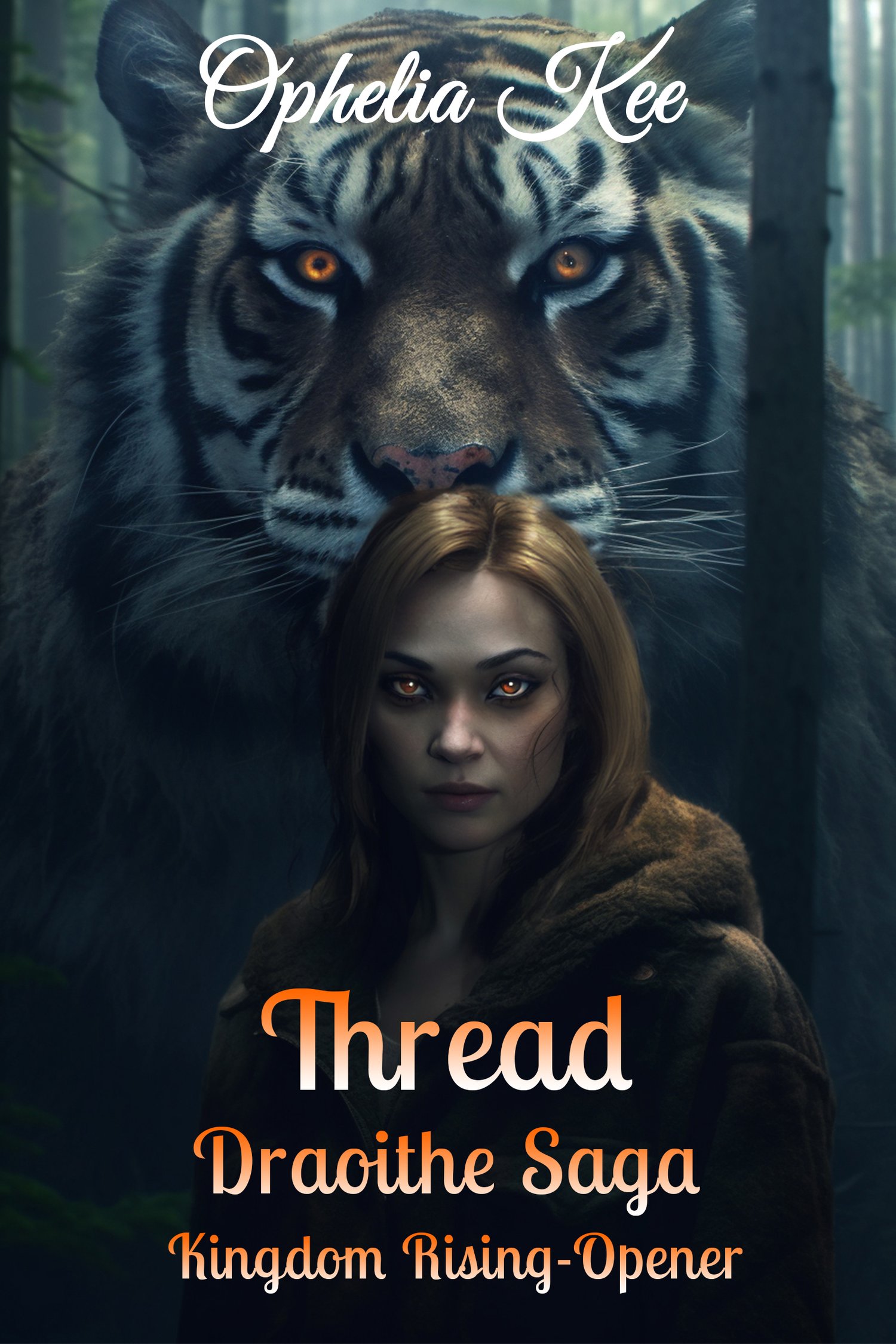 Dear Reader,
Just a quick #Update with #news from the dream!
Got the new covers all done. Super excited. Thank you, Markee Books!
I worked out most of the kinks with BookFunnel. They might be amazing at delivering the good stuff to the readers, but the author interface for this newbie caused me three days of frustration and left much to be desired. But I got it!
If you haven't picked up a copy of Thread yet, please grab one. The ebook is FREE! everywhere books are sold. If asked to pay, please visit https://opheliakee.com and download your free copy direct from me, delivered straight to your email by Bookfunnel.
There are a couple of retailers who confuse FREE with some arbitrary price they decide. Honestly, I want people to enjoy the story, but if they don't, I know it's not for everyone. Having a FREE entry point allows people to decide if they want to continue reading, like test driving a car. It seems more cost effective to sell only what someone is sure they want to read rather than dealing with the hassle of refunding it later.
If you enjoy Thread, be sure to check out the Thank You page at the end and click on the link to get your gift. If you pick up this lovely short story, please be kind and leave a review. This little book could use some reader love.
Binge Readers, I hear you clamoring. I promise I'm working on it. In between now and then, did you know you can read all of Kingdom Rising now? https://opheliakee.com/b/jlmrtd
I got no time for lies. Payhip is home to the Draoithe Saga. As I edit, it publishes at home one chapter at a time. No need to wait. You get the videos, music inspiration links, and AI audio, along with character art and descriptions, plus all the extra goodies. Read it anywhere with an internet connection, nothing to download. I am having fun with it. Come join me.
Gotta run, the boxed set cover just arrived. I gotta put it to work.
Welcome to the dream...
Be Careful!
Happy Reading,
Ophelia Kee
Want More?
Sign up for my newsletter: 
https://opheliakeeparanormalromanceandurbanfantasy.eo.page/k84ww 
Get updates on release dates for new books in the dream:
https://payhip.com/OpheliaKee/blog/ophelia-kee-speaks 
https://opheliakee.substack.com/ or
https://opheliakee69.blogspot.com/
Watch book trailers and vlogs: https://www.youtube.com/channel/UC2YG0meqbI_dfhxcLiX3CMg or https://opheliakee.com/blog/video-from-the-dream 
Collect exclusives, free reads, and ebooks:
Buy books: 
Payhip https://payhip.com/OpheliaKee or https://opheliakee.com 
Books2Read https://books2read.com/OpheliaKee 
Purchase the Miniseries
Kingdom Rising
https://opheliakee.com/b/jlmrtd
Royal Council Miniseries (in progress)
https://opheliakee.com/b/NHWPx
Just Let Me Read the Dream
Subscribe and Read it all as I Write.
https://opheliakee.com/order?link=KLJQS  
Have a Question? Suggestion? Comment? Need to speak, learn, or read about my books, writing, publishing, or marketing? I love to be bothered, inspired, and entertained by the world of books. Drop by and say, Hello!
Email the author at opheliakee69@gmail.com
Like Draoithe on Facebook at https://www.facebook.com/Draoithe/
Like Ophelia Kee on Instagram at https://www.instagram.com/opheliakee69/
Follow Ophelia Kee on Twitter at https://twitter.com/KeeOphelia
Follow Ophelia Kee on Pinterest at https://www.pinterest.com/opheliakee/
Follow Ophelia Kee on TikTok https://vm.tiktok.com/ZMecwyUak/
Thank you for your support! Welcome to the dream… Sincerely, -OK