Kingdom Rising Miniseries
For my binge readers.
It's all here!
The Draoithe Saga
A saga is a form of the novel in which the members of a social group chronicle a long story detailing a dramatic history. The Draoithe Saga by Ophelia Kee is a complex tapestry of interwoven tales which detail the rise of a new immortal kingdom whose inhabitants band together to defeat a shadowy evil. In other places, I broke this narrative into many tales. Here you can read, listen, and immerse yourself in the art, video, and the extras for the entire Kingdom Rising Miniseries. Welcome to the dream...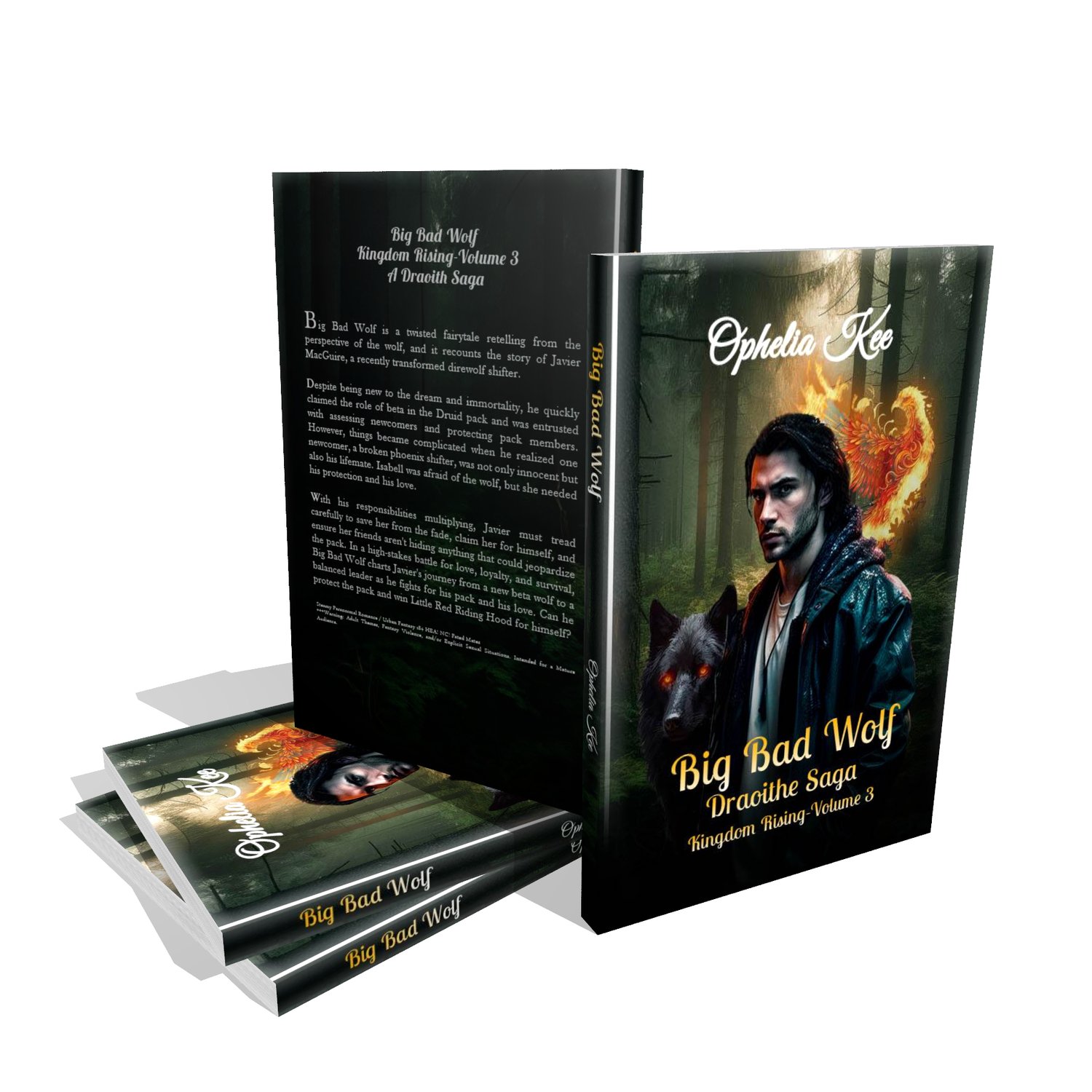 It's more than a Story.
The Draoithe Saga is an epic urban fantasy with steamy paranormal romance by Ophelia Kee. The first four tales in the Kingdom Rising Miniseries have published! Enjoy everything the dream offers with Kingdom Rising Miniseries.
It's All Inside!
Kingdom Rising - No Download Required!
The Kingdom Rising miniseries is complete. It includes all four volumes. Read it one chapter at a time at your leisure. Better than a boxed set. Nothing to download. No e-reader required. Read on any device connected to the internet. Mark where you left off. Go back and read any chapter you want to reread anytime.
Try It Out!
Read Thread for Free and take Kingdom Rising for a test drive!
1

Kingdom Rising Miniseries

4

Chapter 4 Javier / Isabell

Chapter 6 Fox and Luke / Fox and Artie

5

3 What We're Fighting - Javier

4 Insanity As His New Normal - Javier

5 She Was Broken - Isabell

7 A Community To Help - Eli

8 With You For A While - Javier

9 Head of Intelligence - Javier

11 Funny As He Thought - Isabell

13 She Got To Work - Isabell

14 Beautiful Laughter - Javier

15 Deny Her Nothing - Javier

16 Everything In His Arms - Javier

17 Let The Dream Fade Away - Isabell

18 As Long As He Was Close - Isabell

19 Two Men Grasped Forearms - Luke

21 Eating At Him - Javier

22 Getting Interesting - Fox

23 Flames Covered Him - Javier

24 Faded To Black - Javier

26 Claimed His Soul - Javier

27 They Slept Late - Isabell

28 Flames Of Love - Javier

29 A Bit More Air - Javier

31 Companionable Silence - Isabell

32 She Saved Him - Javier

33 Life Was Good - Javier

6

Draoithe Hierarchy of Kings Explained