It's 9:15 PM on a Friday night in early March as I stare at my screen typing this post. My toasted bagel is half eaten on the plate beneath the desk lamp next to a cup of hot chai tea with cream. It's odd how things change. Once, I would have thought it oppressive to be staying home on a night like tonight. Now, I cherish evenings like this for the leisure to write.
The day job is serious, and I haven't been able to keep up with the blog as I would have liked. I knew it was coming, even if it still bothers me. But I'm keeping my word about once-a-month posts. I promised to share my author's walk with the truth, and I want to keep that promise. Please, allow me to pull back the curtain once again and show you a glimpse back stage. Welcome to the other side of the dream...
Recent and Upcoming Publishing
Recently:
What's going on with publishing? Quite a lot, actually. I published a flash fiction piece of urban fantasy last month. It's a rare short tale which isn't set in the dream. Sorry to disappoint anyone, but while it has a paranormal romance element, it certainly misses the mark with the HEA and possibly even the NC as well. It's only $.99 with the video book included. This story is an Ophelia Kee Exclusive and may only be purchased from my Payhip Site.
Heartless by Ophelia Kee is a flash fiction urban fantasy scene with a paranormal romance element involving a vampire couple's traumatic break up from the male perspective. 
Urban Fantasy 18+ No HEA! Vampire
***Warning: Adult Themes, Fantasy Violence, and/or Explicit Sexual Situations. Intended for a Mature Audience.
I also recently published two tales only for my Newsletter subscribers.
The first one, the Unlikely Kings, is a verse piece functioning as the Chaos spell, driving the magic to coalesce at Draoithe. Should you like to know the reason behind the near sentience of the dream magic, this tale might help. It's a rare first-person piece written from the devil's point of view rather than my usual deep third person. I promised it would remain exclusive for Newsletter only subscribers for at least one year, possibly longer. So if you want this one, subscribe. It's free with the video book link.
Unlikely Kings
Lucifer Leiriu was grievously wronged. His anguish over the loss of his soul-mate made him desperate. He hatched a plan with her twin sister to either get Airlea back or destroy the dream to gain a reckoning against those who wronged him. He wrote a spell in blood using chaos magic and set it free in the Leaindeail to wreak havoc in his quest to be reunited with Airlea. For centuries, those few in the dream who knew of the Unlikely Kings believed it to be a prophecy. Some worked to bring the prophecy to fruition, while others labored to ensure it never happened. This is that spell.
Steamy Paranormal Romance / Urban Fantasy 18+ HEA! NC! Fated Mates
***Warning: Adult Themes, Fantasy Violence, and/or Explicit Sexual Situations. Intended for a Mature Audience.
I published Lost One as the first in a series of epilogue tales set in the dream five years after the main events in the Draoithe Saga came to a close. The chaos magic invoked by the Unlikely Kings Prophecy was nearly complete, but there were loose ends which needed wrapping up. These tales seek to conclude the Unlikely Kings Prophecy and offer a glimpse of how the dream functioned in the aftermath of Peter Elliot's take down. This is the other Newsletter subscriber free story, and it also has a free video book link. Sorry about all the exclusivity lately, but I finally got the email newsletter stuff rolling along nicely, so it had to come.
Lost One
A Draoithe Saga Epilogue Tale
Volume One of Legends of the Woodsmen 
a Gods of the Dream Story
Peter Elliot no longer exists. But that doesn't mean the job is over. The cleanup has only just begun and the fallout from removing Elliot from the dream continues to reveal itself as the Unlikely Kings Prophecy continues to play out its last magic.
The women found as part of Elliot's harem, although rescued and transported to Draoithe for healing, nothing works and it appears Elliot's damage has consigned them to the fade. Watching his tiger suffer over their sad situation causes the Dire Wolf King to reach out beyond his borders for help.
The King of the Dream proposes an odd solution, and the Legend of Woodsmen begins with the tale of Zaldivar Oakwood and Leah Wolf. She is a slowly fading tainted wolf shifter, a Lost One. He is a dying Woodsman in need of a woodwife and salvation for the last of his kind. Can the greatest mismatch in the dream save them both?
Steamy Paranormal Romance / Urban Fantasy 18+ HEA! NC! Fated Mates
***Warning: Adult Themes, Fantasy Violence, and/or Explicit Sexual Situations. Intended for a Mature Audience.
Upcoming:
I have two Flash Fiction Pieces slated to be published over the next couple of months. Each will be $.99 with the video book. Neither will be set in the dream, but both will be Ophelia Kee Exclusives available only from my Payhip site.
Works in Progress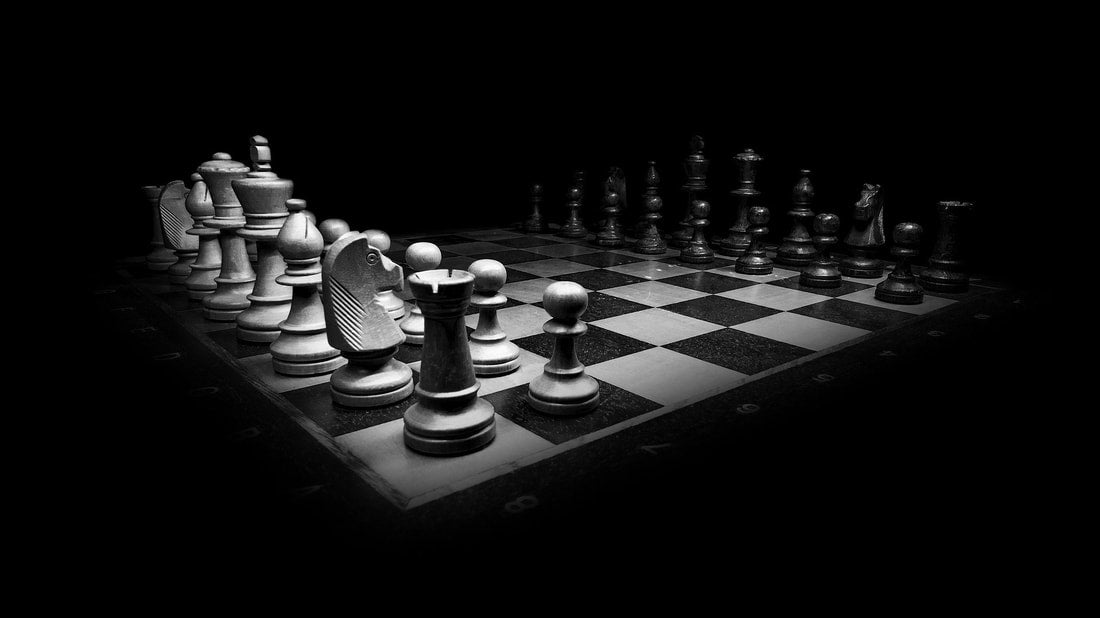 No, I haven't written the Draoithe Saga ending yet, at least not all of it. I also haven't finalized the title, despite looking at cover art. I welcome any thoughts on the chessboard as the last of the game?
If you only recently found the dream, welcome to my nightmare and my beautiful dream. One book has turned into an epic saga run amuck, but it has been an amazing steamy adventure so far. I hope you'll stick around and continue to enjoy the reading experience as I create it. For those who have been with me for a while, Thank You! You don't know how much your support means to me.
New or old visitors to the dream are always welcome. Please comment, make suggestions, or ask questions on the blog or on any of my social media sites. I love to hear feedback. Kind reviews are also extremely helpful.
So, what's next? I'm currently working on the second tale in the Legend of the Woodsmen series Master of Destiny for the Newsletter subscribers. The word count is at 16K+. It's stalled at the red light as I'm at the crossroads between day job and exhausted, but as soon as I have the energy, I hope to finish it. It should be novella length and lead directly into the last tale in that miniseries, Forest Lord, which is over 21K and will be novel-length at over 40K when it's done. I intend to bundle the tales together when they're complete, but they'll be exclusive to the Newsletter Subscribers for at least one year first.
Some of you are probably scratching your heads wondering if I only publish for the Newsletter. I assure you, that's not the case. I'm currently working on other projects. The Mystic Dark books are at the top of that list. Mystic Dark took a crazy left turn and turned into more books than I originally thought it would be. Are y'all seeing the same pattern I see? Laugh. Sometimes it's ridiculous.
The Kings Wilde series of characters recently stepped back onto the stage and demanded I continue some of their story, but I realized I needed to rework more of it. That happens frequently for me because I write the scenes in my head as they come rather than attempting to force the order. It makes for crazy editing, but damn good stories after it's all done. This series has at least 5 tales in it so far with a possible sixth tale. As seriously intertwined tales, I'm having difficulty writing them as stand-alone stories, so any book is an entry point into the series, which is what I want. Cross your fingers. I may eventually get it all worked out.
Wanna Read? and Video Exclusives
It's been a while since I posted a serial tale like Drake and Lorelai to Wanna Read? I think it might be time to set that up again. The problem is what should I post? Lunar Dark is almost ready to go, but it's 30 chapters long. It's also 70k+ word count. Ace in the Hole isn't finished, but could be a contender, only it's over 43 chapters at the moment with over 60K words as well. It would take forever to finish reading, even if I could finish writing it shortly. I think serial reads need to be much shorter. I welcome any thoughts on the matter from readers. Would you be interested in reading Lunar Dark or Ace in the Hole as a weekly serial, even if it was a longer work?
The trick for me is the story needs to be complete before I can begin posting, as I want to craft the video book one chapter at a time as it goes up. It will be a Work In Progress Read at Your Own Risk book, as I can't always guarantee the story won't change. In some respects, that's the beauty of coming along for the experience while it's being created. Later, others will get the polished version, but those who visit the website now get the unfiltered version. For me, that's more fun.
I have a lot of research material on dragons I compiled over the years, and I hope to get a video on that topic crafted before the end of June. So if you've been waiting on more research based Video Exclusives, hold tight. More are on the way.


News from the Editing Front
You may remember I finally bought the lifetime version of ProWritingAid at the end of last year. I then immediately set out on an ambitious editing project. One book at a time. One chapter at a time. I want the stories to be clean and professional. It's a monumental task, but A Pack Forms is almost done! I'm excited to offer the cleanest version ever of this first tale in the saga soon!
Given my limited resources, this has been a struggle. If you've read my post about Golden Handcuffs, you'll know where my extra money goes and you'll also understand why I don't pay to advertise my books at this point. Using those golden handcuffs as an excuse to update and upgrade the stories might not be the best use of my free time, but it's the path I'm choosing to walk in my effort to craft the dream experience.
News from the Marketing Front
I'm considering several titles on multiple platforms for delisting. As I wrote the Draoithe Saga, I learned a lot. One of those things was other people have difficulty reading the intricately intertwined stories and prefer to read one couple's story at a time. So as I edit the stories, I'm rethinking the original volumes. The Council, for example, is actually three intertwined tales, much like a soap opera, but it's also part of the larger miniseries, Kingdom Rising. I worry I should simply publish the three tales separately on all platforms and create only one lovely boxed set with the nine tales of that miniseries in a bundle. This isn't the only situation like this in the Draoithe Saga, so it's a huge issue involving well over ten stories and multiple platforms.
Also, book covers have become an issue. I'm aware my cover making abilities have improved, but I'm not a professional. The covers likely need to scream urban fantasy, but I don't know if my talents will reach that ability level. At some point, I know I need to hire someone to craft professional book covers which make the books in each miniseries fit together. The more daunting issue is the amount of money required to get that to happen. I'm glad I didn't know how expensive it was to produce a book when I started this crazy adventure. If I knew, it might have stopped me from trying. As it is, I have done everything on a tiny budget, but that will only take the dream so far. Maybe I can scrape together some change and work some magic for book covers.
Don't get me started on the headache of blurbs and taglines. I'd rather edit the complete saga than write a single blurb or identify any tagline. Some of us aren't marketing savvy like that. I'm working on it, but I'm grinding my teeth and growling at it all the way.
I must end this overly long post, but before I do, let me say I'll attempt an extra post next weekend on the craft of writing deep third person narrative, tiger style. Until we meet again, and as always, please be kind and leave your reviews when you read. Authors love those things as much as they enjoy a good beverage.
Be Careful!
Happy Reading,
Ophelia Kee
Want More?
Sign up for my newsletter: 
https://opheliakeeparanormalromanceandurbanfantasy.eo.page/k84ww 
Get updates on release dates for new books in the dream:
https://payhip.com/OpheliaKee/blog/ophelia-kee-speaks 
Watch book trailers and vlogs: https://www.youtube.com/channel/UC2YG0meqbI_dfhxcLiX3CMg or https://payhip.com/OpheliaKee/blog/exclusives-from-the-dream
Collect exclusives, free reads, and ebooks:
Buy books: 
Payhip https://payhip.com/OpheliaKee or https://opheliakee.com 
Books2Read https://books2read.com/OpheliaKee 
Wanna Read?
https://payhip.com/OpheliaKee/blog/wanna-read 
Want your own character art? 
WeDesign Studio by https://twitter.com/GogaRose_
Have a Question? Suggestion? Comment? Need to speak, learn, or read about my books, writing, publishing, or marketing? I love to be bothered, inspired, and entertained by the world of books. Drop by and say, Hello!
Email the author at opheliakee69@gmail.com
Like Draoithe on Facebook at https://www.facebook.com/Draoithe/
Like Ophelia Kee on Instagram at https://www.instagram.com/opheliakee69/
Follow Ophelia Kee on Twitter at https://twitter.com/KeeOphelia
Follow Ophelia Kee on Pinterest at https://www.pinterest.com/opheliakee/
Follow Ophelia Kee on TikTok https://vm.tiktok.com/ZMecwyUak/
Follow on Tumblr https://www.tumblr.com/settings/blog/opheliakee
Donations are accepted at KO-FI. Help me get a BookFunnel Subscription to deliver the books. Thank you for your support! Sincerely, -OK